Bean Automotive Group Community Partners
Giving it all we have
(and then a little more).
Our vision is to be the leading automotive group serving our customers, associates and communities.
As leading automotive retailers, we are proud of our business accolades and achievements. But that does not define us. We are equally proud of our effort in giving back to our community. We extend our hand in friendship and in need and thank all of our community partners for their hard work and dedication.
Meet our community partners
Live Like Bella Foundation supports the fight against childhood cancer in three important ways: Research, In Treatment Support, and Memorial Support.
The Bean Automotive Group is proud to partner with Live Like Bella in the fight. Keep in touch with Bean Auto events throughout the year including the Bean Automotive Bella 5k Superhero Run, Live Like Bella Ball and Live Like Bella Bike Ride.
Visit LiveLikeBella.org
Habitat for Humanity is a nonprofit organization that helps families in Miami build and improve places to call home. We believe affordable housing plays a critical role in strong and stable communities.
The Bean Team has contributed funds AND volunteer laborers to build out Habitat Communities in South Florida. All Bean Automotive employees are encouraged to pick up a hammer, drill or shovel to help contribute what they can to build a home.
Visit miamihabitat.org
The Ocean Reef Community Foundation grants to nonprofit organizations serving Homestead, Florida City and the Upper Keys.
Relay For Life is a community-based fundraising event for the American Cancer Society and many other Cancer related institutions, societies and associations.
A locally-planned, volunteer-based, self-supporting community event designed to educate, empower and give hope to everyone affected by breast cancer.
Providing support for our nation's combat wounded veterans and Gold Star Families as they transition out of the military and into their new civilian life.
Supporting West Kendall Baptist in their community effort and wellness events.
Established in 1960, Miami-Dade College started out as a small junior college and has grown to one of the largest and most diverse institutions in the nation, expanding across 8 campuses and outreach centers in the county.
We work together with the Greater Miami Chamber of Commerce to better local businesses and the South Florida region.
The Pinecrest Business Association provide community service and sponsor charitable events and participate in community events to better the community and establish goodwill and recognition for their members.
The Coral Gables Chamber of Commerce has been helping businesses advance and succeed by hosting a variety of events each month and creating a multitude of opportunities for business leaders to connect.
The Florida Department of Highway Safety and Motor Vehicles and law enforcement partners' mission to educate Floridians on the danger of distracted driving.
Supporting Miami-Dade County School Teachers Teacher of the Year Program.
For over a century, Audubon Florida has used science to monitor birdlife and measure our ecosystem's health. They advocate for the protection of land, water and wildlife.
A proud club sponsor of Pinecrest Premier Youth Soccer, a 501c organization dedicated to empower the youth in our community to develop life-long skills that will help them succeed both on and off the field.
Supporting our Miami teachers with the Teacher of the Year Grand Prize and special purchase programs for all MDCPS employees.
Proud to support Coral Gables High School sports programs, providing resources for the necessary sports equipment needed for the students.
Supporting the athletes of Coral Reef High School to ensure they're provided with the necessary sports equipment they need.
The Wildlife Rescue of Dade County rescues, rehabilitate and release the wild animals, native to South Florida.
The Ron Magill Conservation Endowment provides financial aid to wildlife conservation projects all over the world, including right here in South Florida.
The largest arts education program in Miami-Dade County outside of the public school system, more than 47,000 children participate in these programs each year.
Supporting the Adopt an Athlete Special Olympics Program: Florida's largest sports organization for people with intellectual disabilities.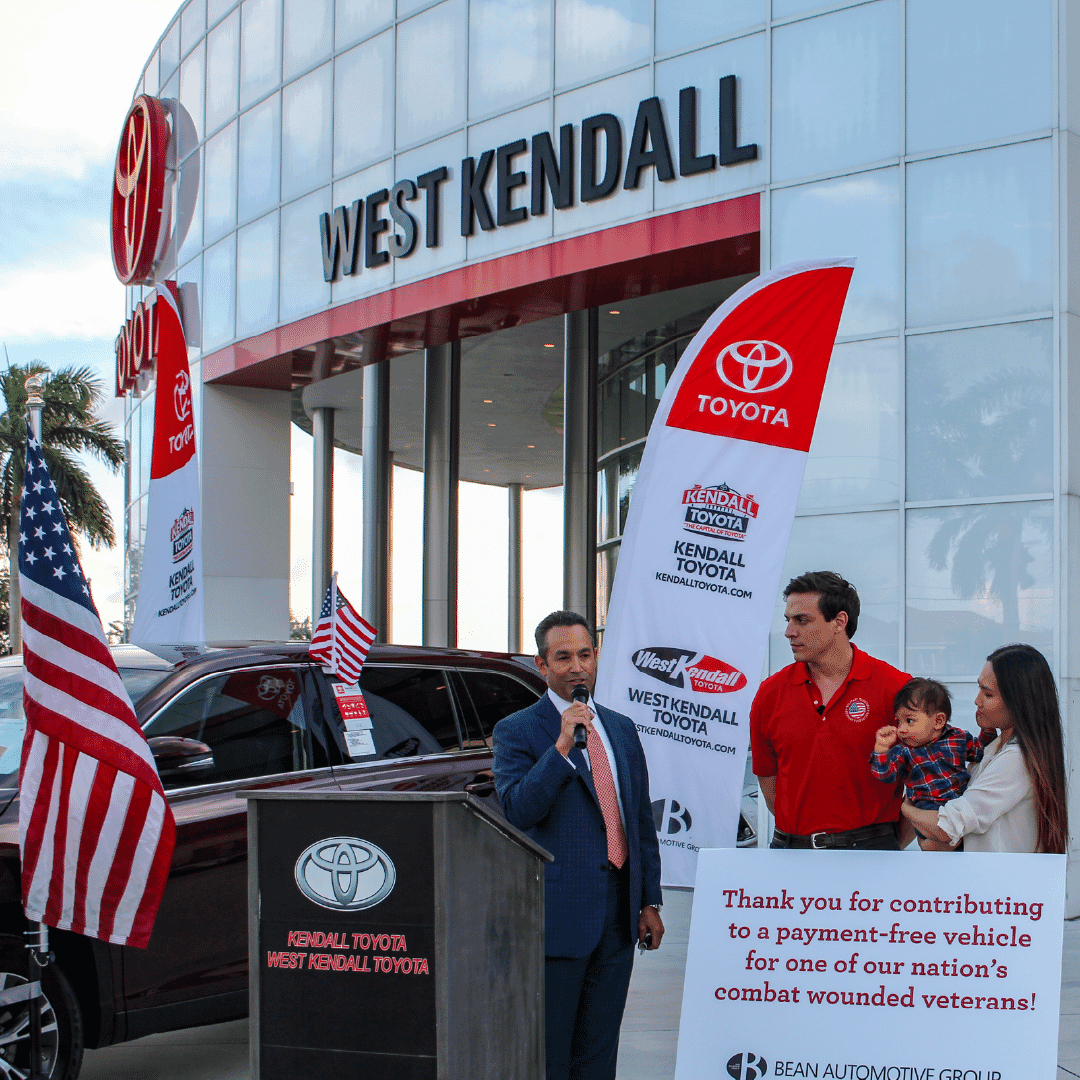 Military Proud
Inspired by their courage and commitment, we're proud to hire those who have served our nation's military. Bean Automotive Group has a long history of supporting our nation's veterans. Holding a close partnership with the Military Warriors Support Foundation and providing Military Rebate Programs across its four stores. We promise to invest in opportunities for you and your family.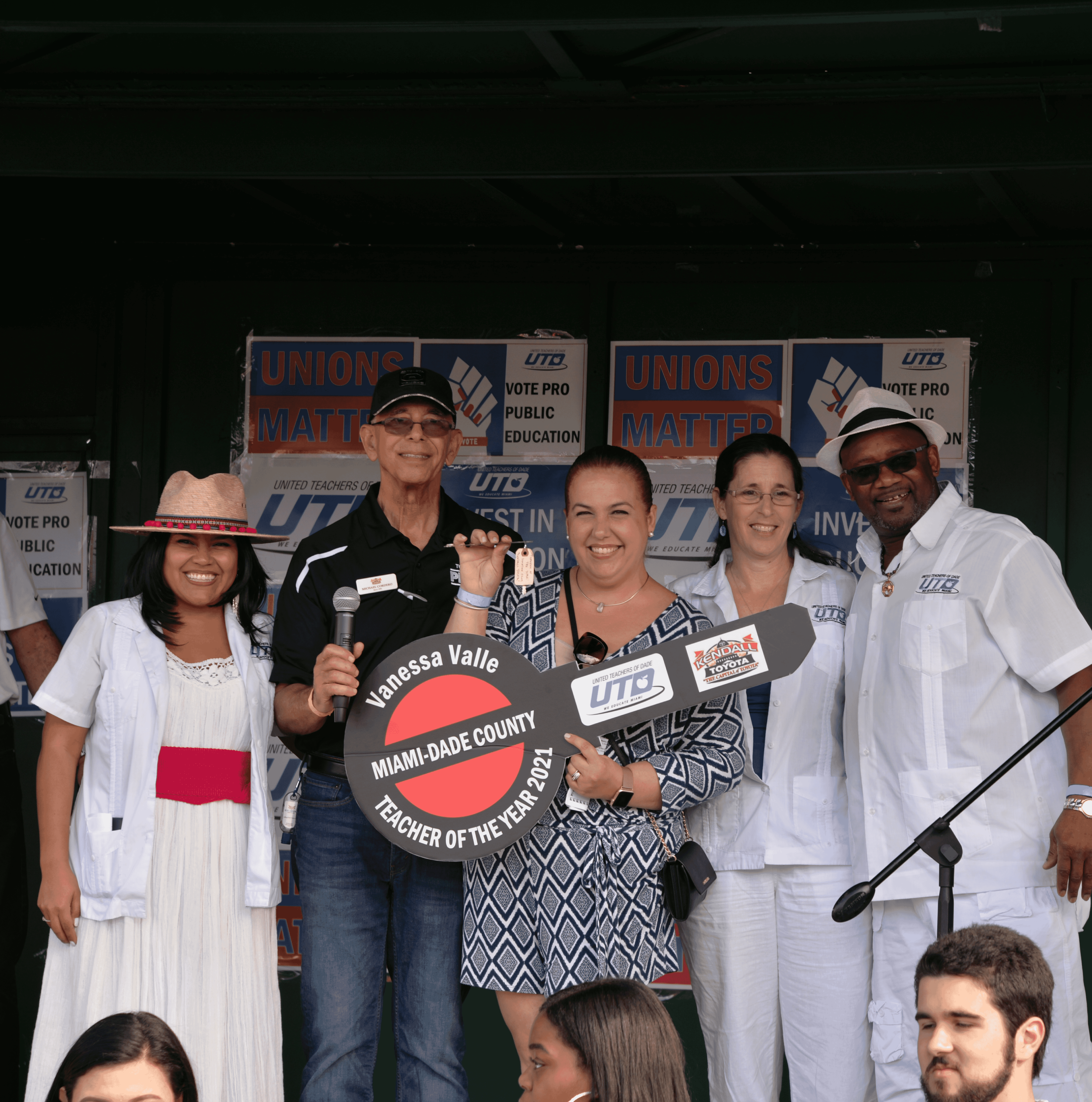 Teacher Appreciation
At Bean Automotive Group, we support our local teachers! We are so grateful to be apart of the Teacher of the year award once again! We have partnered up with United Teachers of Dade since 2011 to participate in giving away a car to a teacher. We want to thank all teachers for their dedication and positive impact they provide to our community, especially during these challenging times.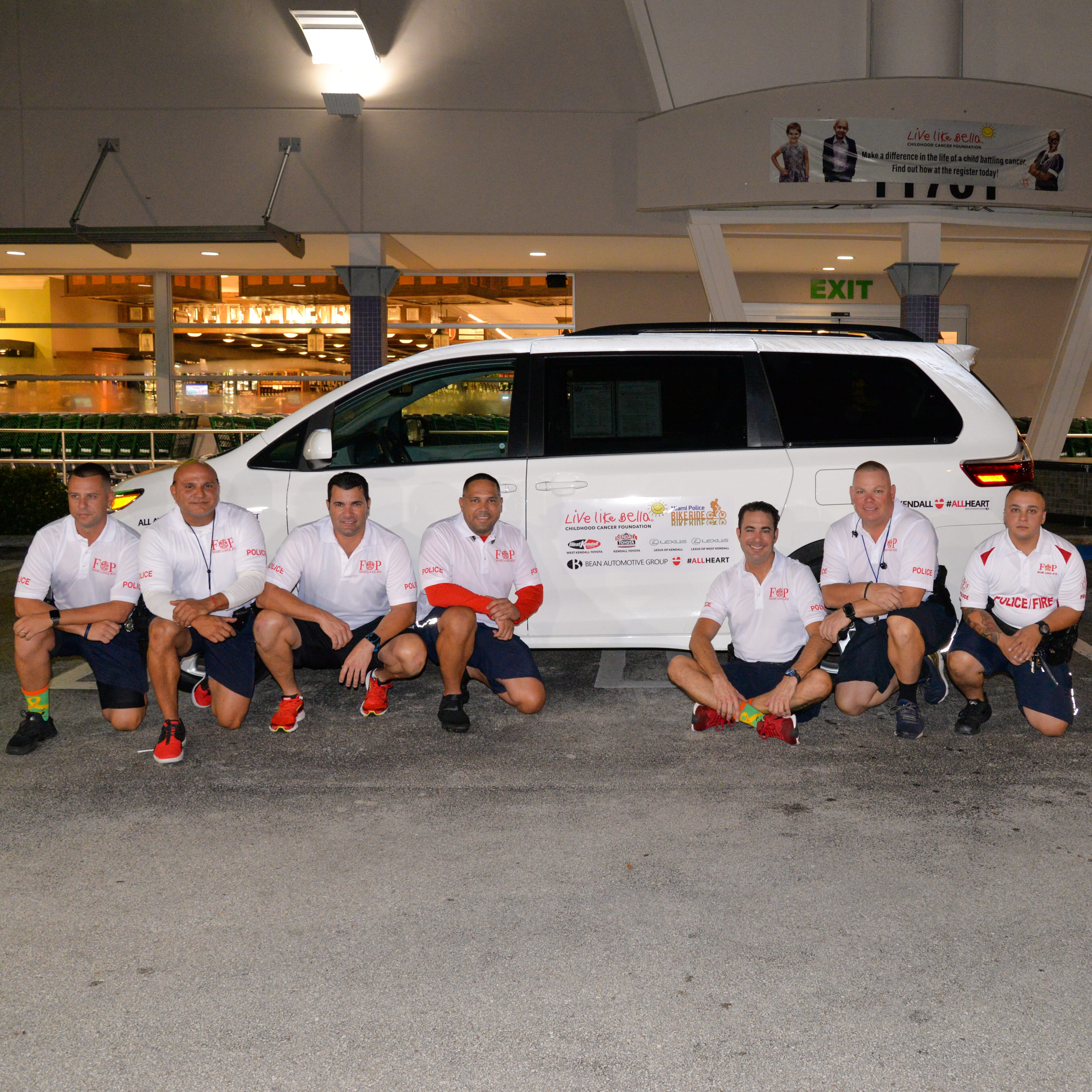 First Responders
We are proud supporters of our local heroes who are always going the extra mile and coming to our rescue. First responders such as firefighters, police officers, paramedics, and EMT's are essential to our community. As a thank you for their service, we provide a special discount on all service repairs. Honoring our first responders is only a small way that we can show our gratitude to those serving our community.
Serving the community for over 50 years